The ATLAS is en route to a Rendezvous at a Space Station in a far corner of the Trident Galaxy with Earth Alliance to send back Artefacts & Minerals that have been found by the ATLAS over the last 3 months while scanning the Outer rim. As they are scanning the last Planet (before the Space Station) they pick up a Broken Distress Call from the Planets Surface. The Codex report for the Planet stated that it was Uninhabited & dead. That there had once been a Mining Facility but it was now closed & derelict. As standard Procedure Capt Hero decides to go along with the Landing Party to see just who it is sending Distress Calls.
On with the Show..
Enjoy!
ENIGMA: THE

HERO

CHRONICLES
'Children of the Oracle'
http://www.moviestor...p;vid_id=108346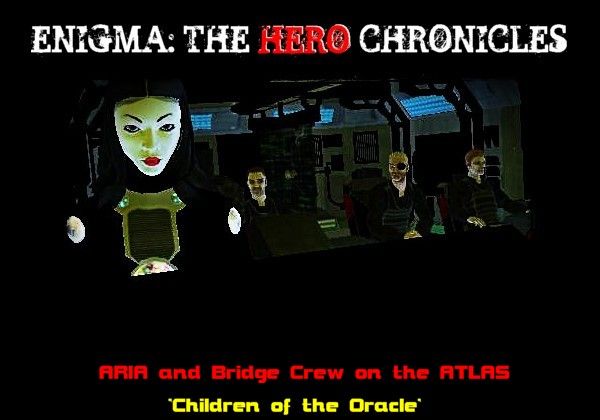 WRITTEN & DIRECTED
by kwistufa
ALL POST PRODUCTION
- Magix Movie Editor, Magix Music Editor by kwistufa
(With the Exception of 1 tune "dukes Escape' from Budbundysmullet)
Special Thanks to UBER for letting me use his Series & Mods
ALONZO for importing them into MS.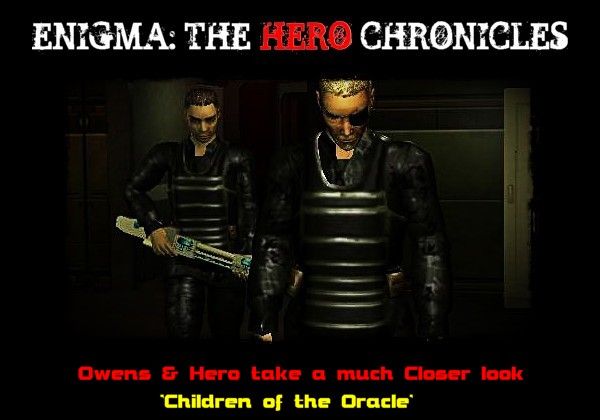 *Mild Adult & Religious Themes*
ENIGMA: THE

HERO

CHRONICLES
'Children of the Oracle'
http://www.moviestor...p;vid_id=108346