Working on the full set of Core MovieStorm animations ( hundreds ++) to Easily build any new character for use in MovieStorm.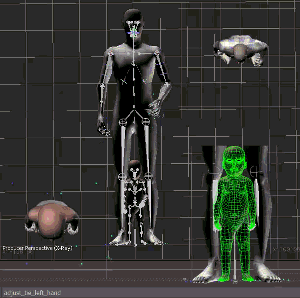 Above testing a baby character with all the basic MovieStorm Male01 character Gesture animations written onto the baby skeleton.
MovieStrom has 2 official characters (puppets skeletons Male01/Female01) with many costumes. Nobody else has ever built a new working full character; It's possible but very time-expensive.  I have built and released 2 (Danny and Cory with limited animations) and hope to build more time permitting.
If the moviestorm company has any animations they would like to donate to me beyond the Core/Base animations I'd be pleased to use and integrate into my new skeletons. developments.